Sheryl's Alaskan Malamutes - Activities - Weight Pulling - AMCA - Leesburg, VA - October 25/26, 2014



Weight Pulling

AMCA - Leesburg, VA - October 25/26, 2014
We left about 10am on Friday. Another long 10 hour drive. We stopped in the Harrisonburg, VA Motel 6 for the night, figuring just a couple hours travel for the next morning.

We left about 5am on Saturday for Leesburg. I built a step for Sebastian, and he used it to get into the van on one of our potty breaks, but didn't want to use it at the motel. I was able to get the van next to a curb and that worked for him. It was a nice drive that morning except when driving east with the rising sun in my eyes. The site in Leesburg is beautiful, especially with the fall foliage. Many of my favorite Malamute people were there, so it was doubly beautiful. This pull was in conjunction with a large dog show, with many vendors.

Got the boys weighed in and those who hadn't gotten to see Vorian, did now . He was pretty happy to see all the people and his puppy playmate, Delbert.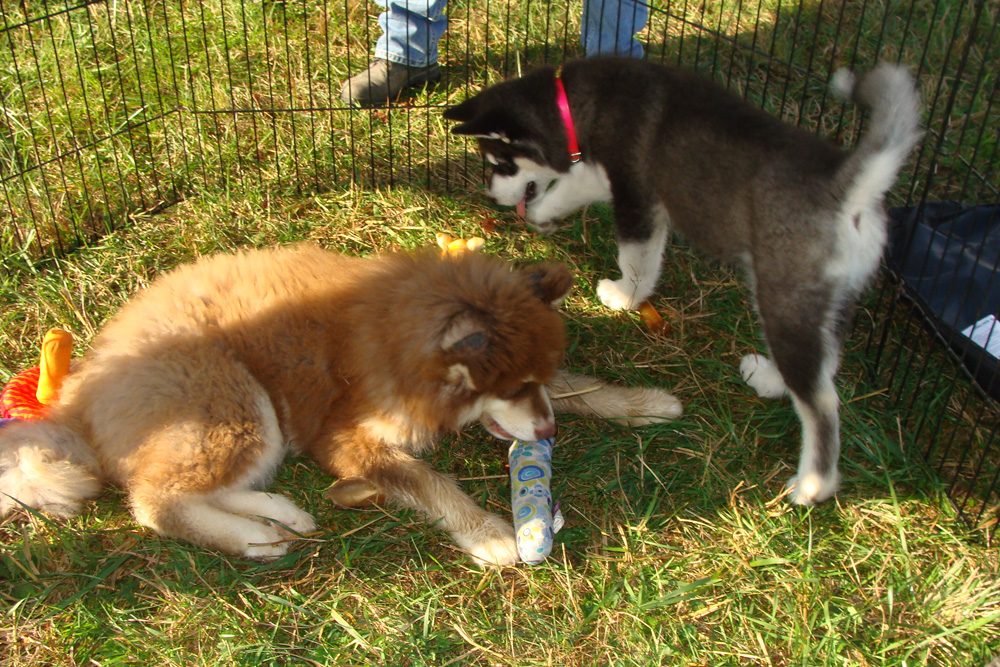 Vorian and Delbert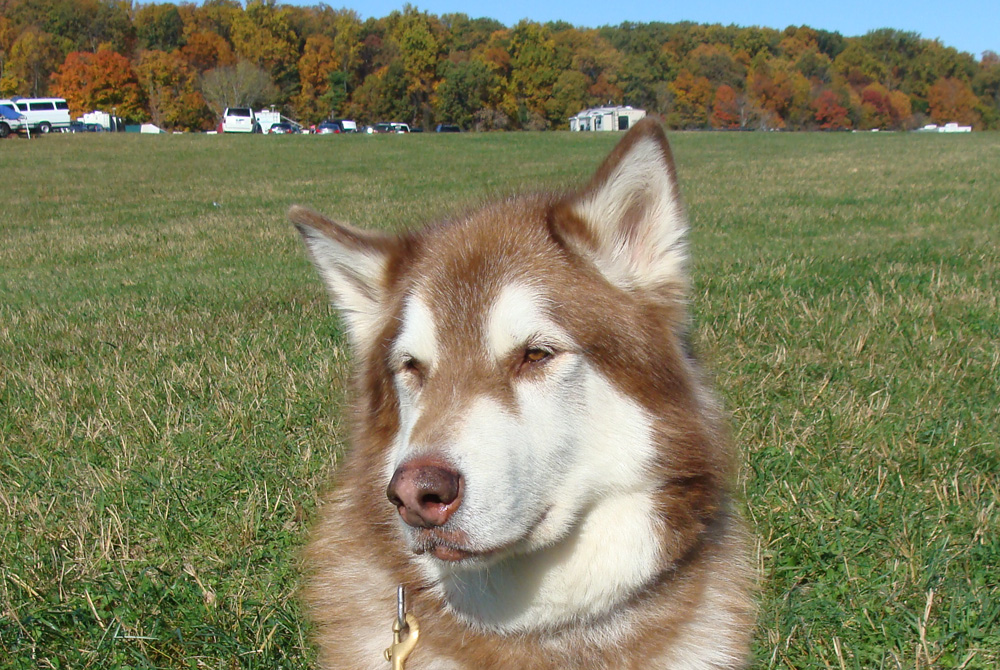 Cinnabar in beautiful Leesburg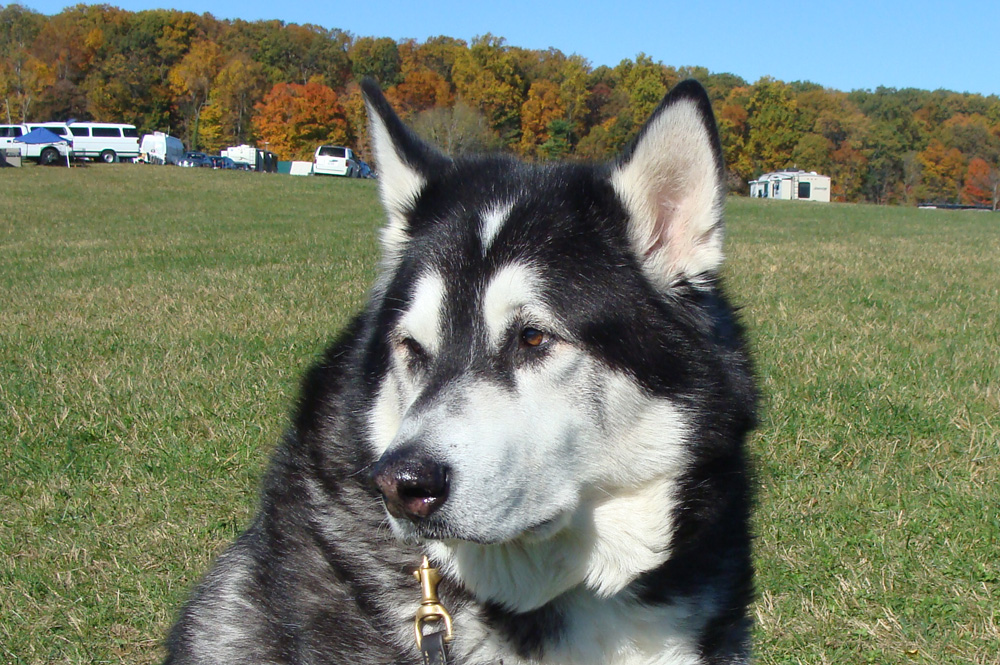 Sebastian in beautiful Leesburg

First time for a pull in this location. They had a beautiful tent top setup over the pull site, which was grass. We were up on a little hill from the dog show and could see much of the goings on from there.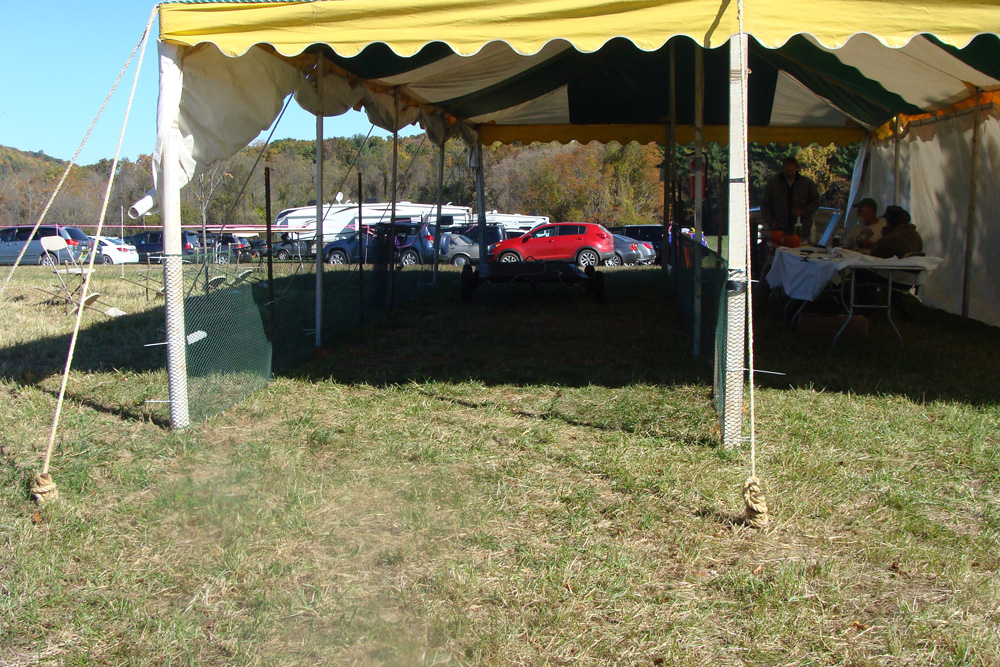 chute

Both boys did well, taking first place in their respective weight classes on Saturday. Cinnabar pulled 540 and Sebastian 700.

We camped out onsite with the boys crated outside the van and me sleeping in the van.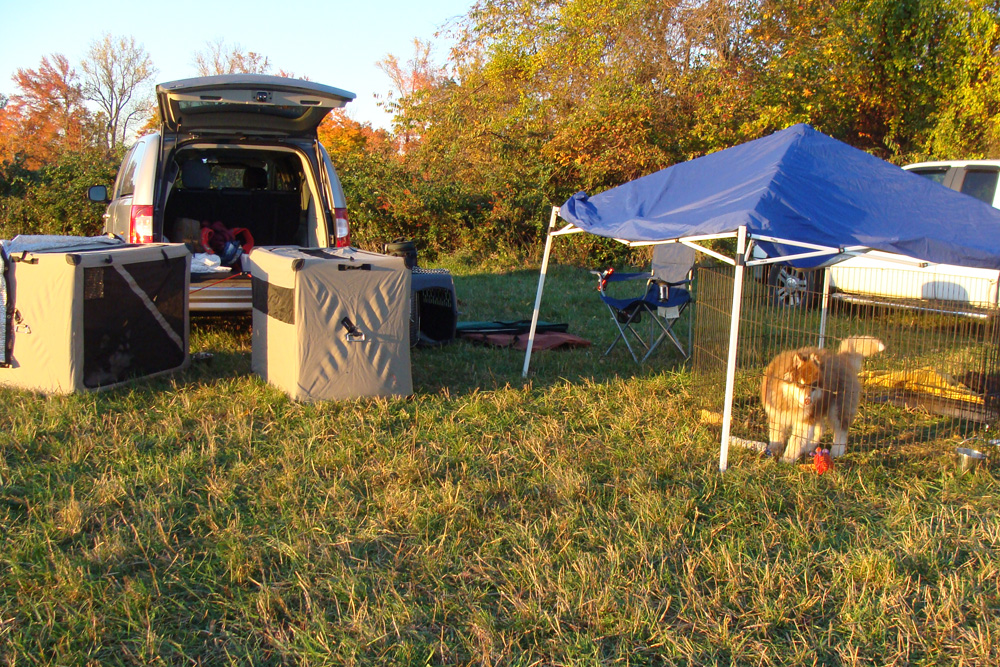 Campsite

John & Michelle Podolak were there from Missouri, so good to see them!

Very chilly at night, which the dogs didn't mind. It also got very windy. A number of vendor tents and others had to be re-setup the next morning. It was still breezy for the pull.

Both boys pulled well again, and pulled more than the day before. Cinnabar pulled 700 lbs, coming in second in his class. Sebastian pulled 860 lbs coming in first in his class.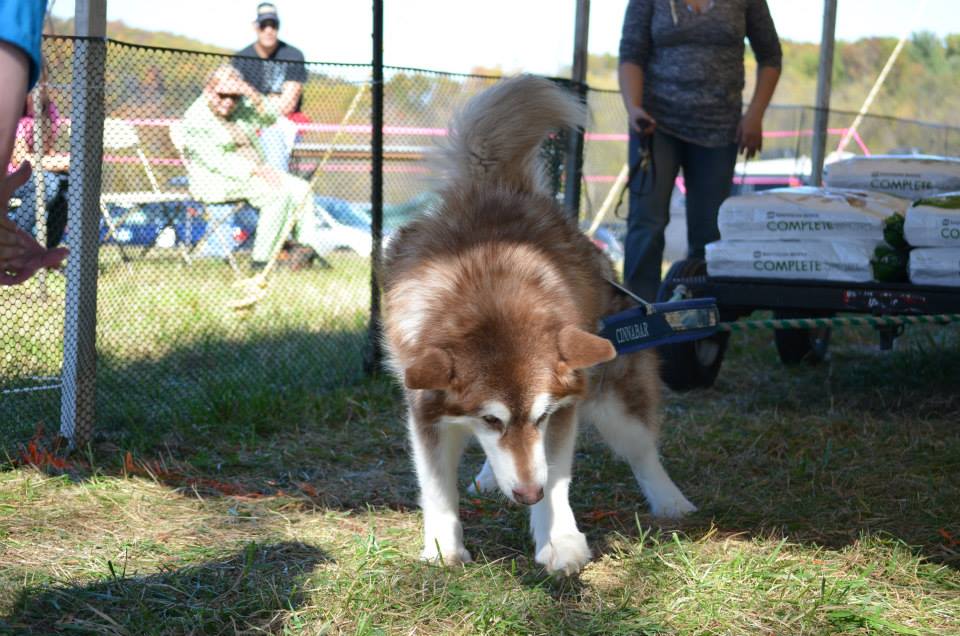 Cinnabar pulling - photo by Val Thawley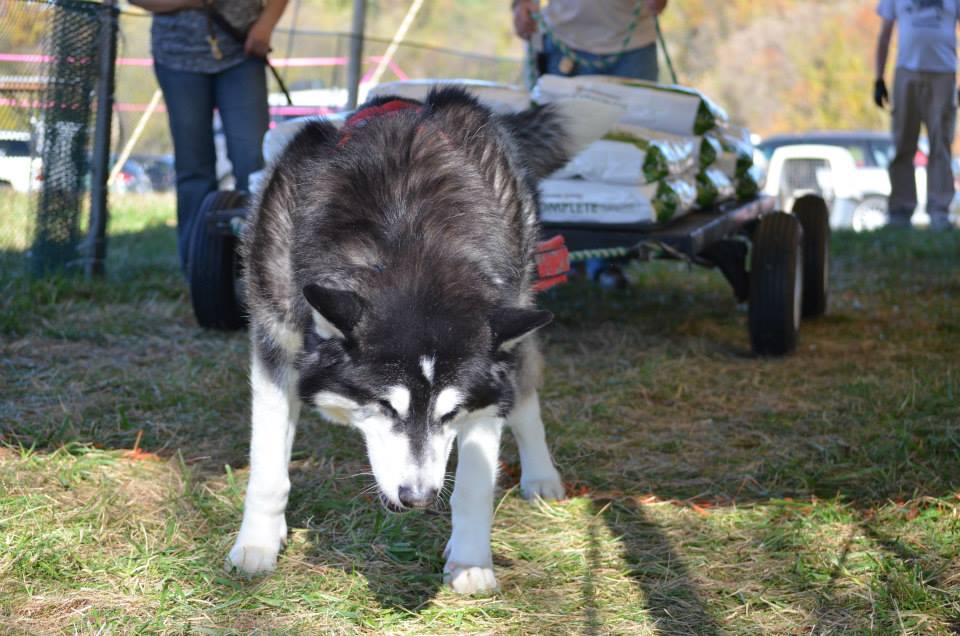 Sebastian pulling - photo by Val Thawley

After the pull got everything packed up to go home. Of course there's a Sebastian story, he wouldn't get in the van, even with the step. John & Michelle Podolak and Shawn Henderson helped, but nothing worked. The Podolak's had to drive home to Missouri, and he held them up. Seemed like it took about an hour, and the brat finally jumped in WITHOUT the step.

I had planned on stopping for the night close to TN, but with the holdup we stayed in Harrisonburg again. I knew I could get him in the van from the curb there, and that's what happened.

The next morning, we were off early and had an eventful, but longer trip home than I'd planned because we started so deep in VA. In total, though, it was a wonderful weekend with Malamutes and Malamute people!


More photos of Sebastian, Cinnabar, Vorian and more. All pull photos are by Val Thawley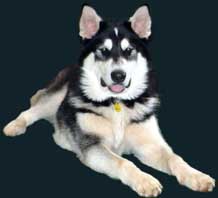 website design by Sheryl
bordered background by Sheryl
© 2005
all images © Sheryl Franklin unless elsewise attributed
all Alaskan Malamute sound files © Sheryl Franklin
website hosting by FranklinCommunications
domain name by DomainRegister.com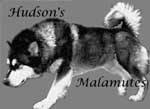 My Mals
Now
Sebastian
Cinnabar
Then
Wolf
Taylor

What's New
Purebred Dog Breeds into the 21st Century