Sheryl's Alaskan Malamutes - Quinault Alaskan Malamutes Running For the Red for Iditarod 2014



Quinault Alaskan Malamutes Running For the Red for Iditarod 2014

This is so exciting! Twiler Baker's Quinault Alaskan Malamutes are gearing up to run in the 2014 Iditarod! Twila knows that Malamutes aren't speed demons. She knows they are slower than Siberian Huskies and most definitely slower than Alaskan Huskies. She also knows that malamutes can go the distance in the 1000 mile Iditarod. So, she's Running For The Red Lantern. The Red Lantern is given to the last place team.

Much as I love watching the Alaskan Huskies race, I long for seeing traditional sled dog breeds in the race.

It's been fun the past few years watching Karen Ramstead run in the Iditarod with a Siberian Husky team. Hank DeBruin has now also finished the Iditarod with an all Siberian Husky team. Can't forget Tsuga Siberians finishing the Yukon Quest either.

And now, I'm rooting for an Alaskan Malamute team to finish the Iditarod! I'm not only rooting for them, I'm supporting them! I'm providing the web design and hosting for RunForTheRedLantern.com.

An all Alaskan Malamute team running in the Iditarod is a wonderful thing for the whole breed!

Want to know more? Want to follow their progress? Want to support them? Click on the banner below, get involved and be part of history!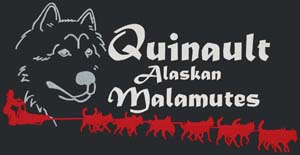 We support Quinault Alaskan Malamutes'
Run For The Red Lantern Iditarod 2014!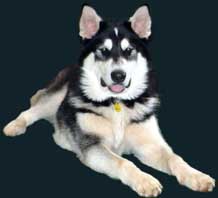 website design by Sheryl
bordered background by Sheryl
© 2005
all images © Sheryl Franklin unless elsewise attributed
all Alaskan Malamute sound files © Sheryl Franklin
website hosting by FranklinCommunications
domain name by DomainRegister.com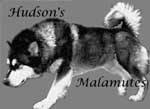 My Mals
Now
Sebastian
Cinnabar
Then
Wolf
Taylor

What's New
Purebred Dog Breeds into the 21st Century