Sheryl's Alaskan Malamutes - Activities - Weight Pulling - IWPA - Port Clinton - December 9, 2012



Weight Pulling

January 13, 2013 - IWPA - Wheels Weight Pull - K9Jym, Colmar, PA
Fog accompanied us the entire trip, adding 15 minutes to our 50 minute drive. Roads with which I was familiar, didn't look familiar at all. The good news is that we arrived safely.

This was our first sanctioned event at K9Jym. The weightpull chute is setup in a drive through garage, with the chute at one end and the holding area and weights at the other end. Tana was already there getting her paperwork set up, and Shawn was already there. Crating was indoors in a ring right off the chute area. I brought a moving blanket to put under the crates (as I don't have the recommended tarp) to preserve the wall-to-wall floor padding setup for agility and flyball to cushion the impact on canine joints. If you damage padding, it's $50 to purchase a replacement padding block. The other wonderful thing about this location is indoor flush :)

Tana setup the weigh in using her van, but it didn't go high enough for the big dogs. Her van was parked at an incline and we tried it on flat ground, but still too low. We moved the equipment onto Shawn's SUV and better, but almost too low. He had a jack he put under the hitch and jacked it up a bit and we were set. Thank you, Shawn!

Cinnabar weighed in at 110, Sebastian at 140.

Looked to be at least 6 in the novice class. Both Tana & Missy worked that class, with Missy judging.

It looked like we were going to have a light turn out because of the fog. But, then more folks showed up, including Barb & Jenny with Bee Gee and Trace. Jenny volunteered to be scorekeeper and call out the order with her booming voice! Wonderful surprise. Mike & Alicia showed up with Indy, and Carlene with JoJo. Of course Laura & Bree with Nanook. Missy with Homer rounded out the malamute contingent. Lots of fuzzies. We also had two first timers (who have been taking classes with Tana) to join the big dogs. A lovely St Bernard named Ziva in Cinnabar's class who did well, and a big Swissie named Truffle in Sebastian's class, who will in short order start kicking Sebastian's butt. Very driven..

We weighed several of the blocks that were sold to Tana as 28 lb blocks. They weighed 35 lbs.

The 40 lb class (about 5) pulled in 70 lb increments. Both the 60 lb class (6) and the 80 lb class (about 7) pulled in 106 lb increments, so we ran them together with me judging those classes. The 100 lb class (about 10), 125 lb class (2) and the 150lb class (2) pulled in 140 lb increments. We ran those classes together and Dave judged those classes. Dave and Missy's cart was used. Carpet, sitting over the same type of padding as inside, on top of concrete is the setup for the chute. That increases the resistance, so no high weights.

We had three junior handlers. Breana pulled Electra. Electra (owned by Dave H) is an experienced puller. Bre's challenge is to setup a bond with a dog that's not hers. She does a great job, and is very open to suggestion. Ian pulled his dad's Nighster, who was not being at all cooperative. Jon pulled Panhead and has been responsible for all Pan's training. He did an excellent job with both the training and competition, taking first in the 40lb class.

It was supposed to be 60 degrees, but it didn't feel that way while I was judging. Very glad I dressed in layers!

The 80 lb class came down to two American bull dogs (Jack & FatBoy) and Shawn's Duke. Duke is a pulling machine and did an awesome job for Shawn taking 3rd. FatBoy took second and Jack took first, also taking Best Body Percentage for the entire competition pulling more than 26 times his body weight. Jack trotted into the chute with Tana early on, but then reverted to stubborn form and she carried him in the rest of the time. That's ok, more energy in the chute for the boy. Indy pulled enough to finish his IWPA title. Trace, fresh off his agility invitational to Florida, was more into modeling his harness than working, the brat.

Bee Gee and Cinnabar resumed their friendship, playing in the holding area. These two boys have always liked each other and Bee Gee just lights up when he sees Cinnabar. It's a treat for Cinnabar to play with someone other than his brother.

Nanook worked well for Laura again in the 100lb class, which was taken by Shawn's Takaani. Takaani had a great attitude for this pull, Shawn's efforts are paying out big time. Diane's Brie also did well. I love seeing the dogs progress and get into it.

I started both of my boys at 720 lbs. I single passed Cinnabar a number of turns. Not only did he start talking on his 1700 pull, he pretend tried and I had them push the cart. Perhaps I should've double passed him early. Always hard to tell with a new venue. He ended up taking first in his class pulling 1560 lbs.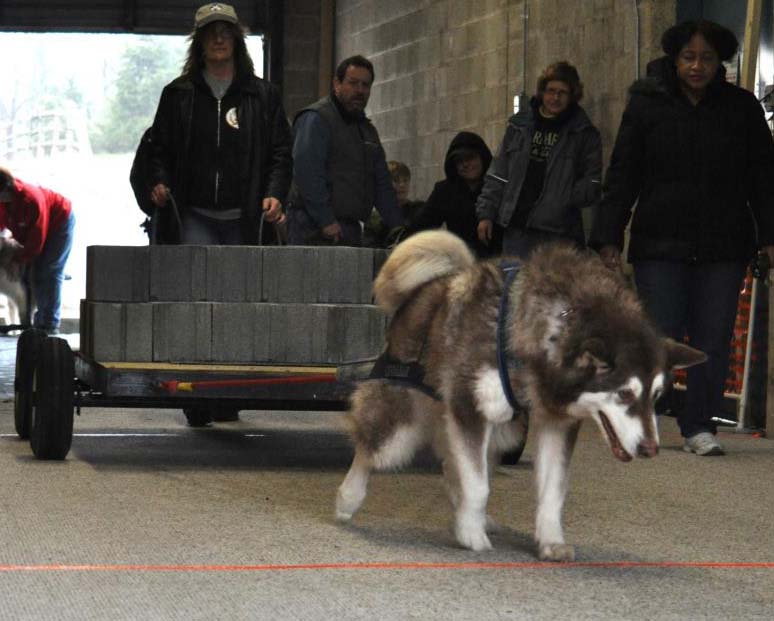 Photo by Tiffany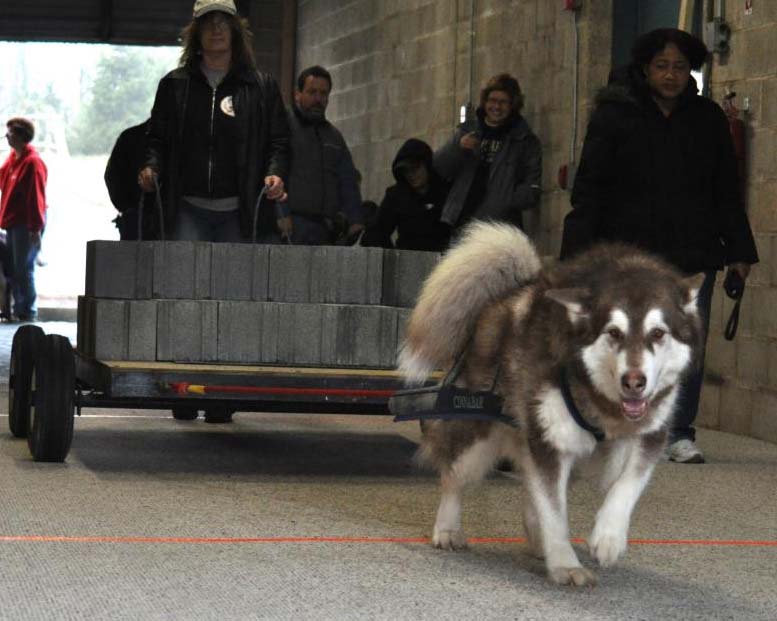 Photo by Tiffany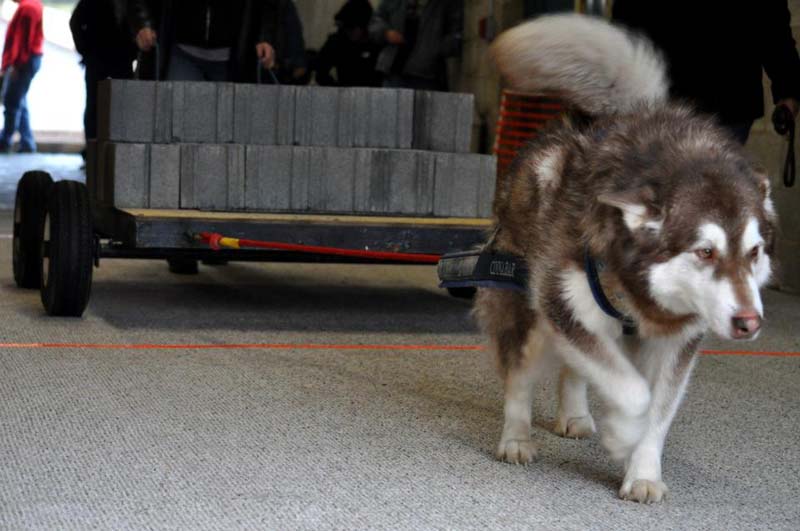 Photo by Tiffany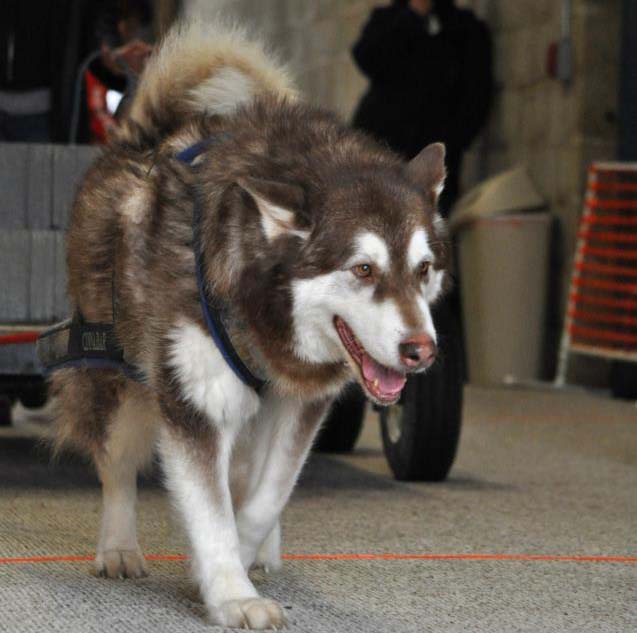 Photo by Tiffany

I double passed Sebastian until we got around 1560, then single passed, then no pass. Truffle was very stiff competition. Big, beautiful Swissie who has wonderful drive. I was chatting away with Sebastian into the chute trying to get him revved up a bit so that he more than ambled down the chute. Well, I was fortunate that the car wash next door seemed to have a car that sounded like a motor cycle while we were awaiting our turn and he perked up. Next time in the chute I did some vroom vroom sounds for him and he picked up some speed. He won on time on the 2120 pull and I went for one more. He left it an inch short and I could see the carpet bunching up there. He pretend tried for me to restart and I had them push it. He won his class and MWP, but Truffle is on his tail and going to kick his butt in the future.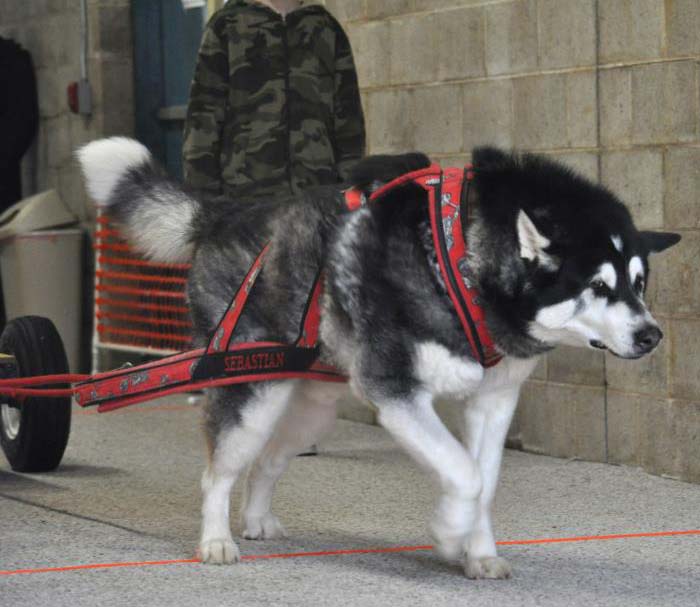 Photo by Tiffany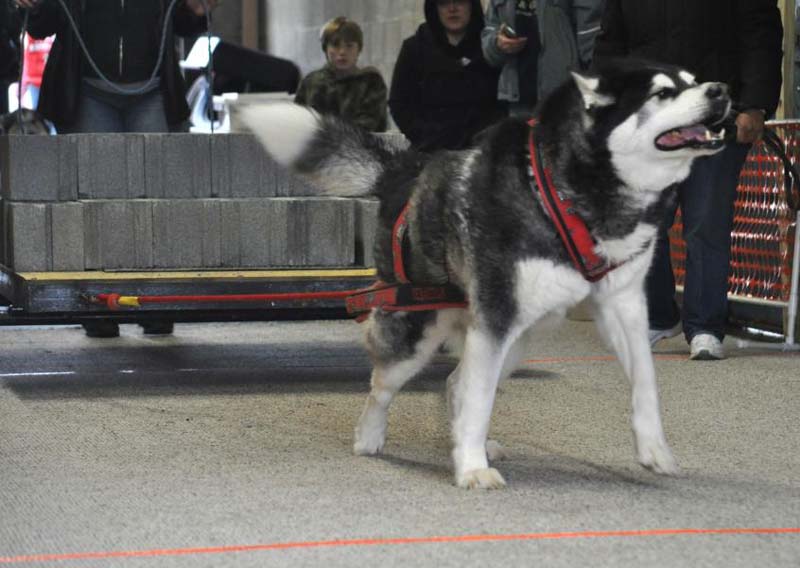 Photo by Tiffany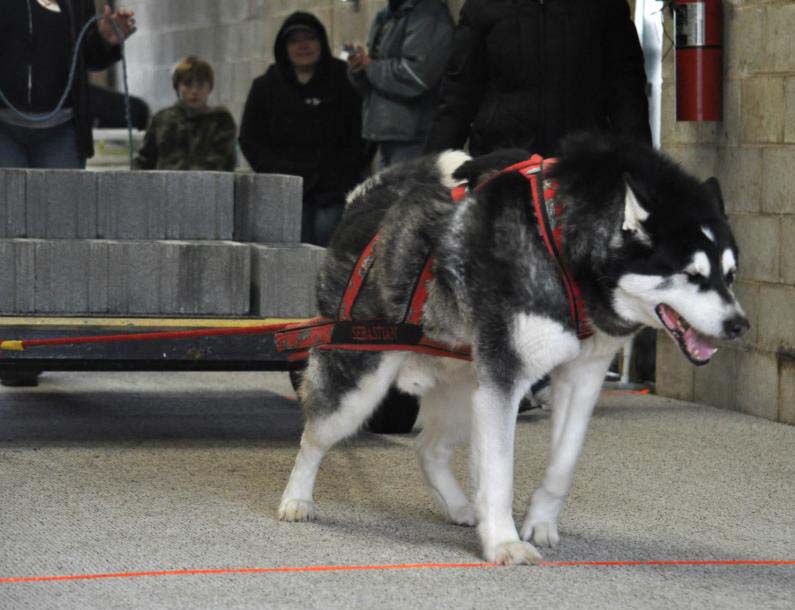 Photo by Tiffany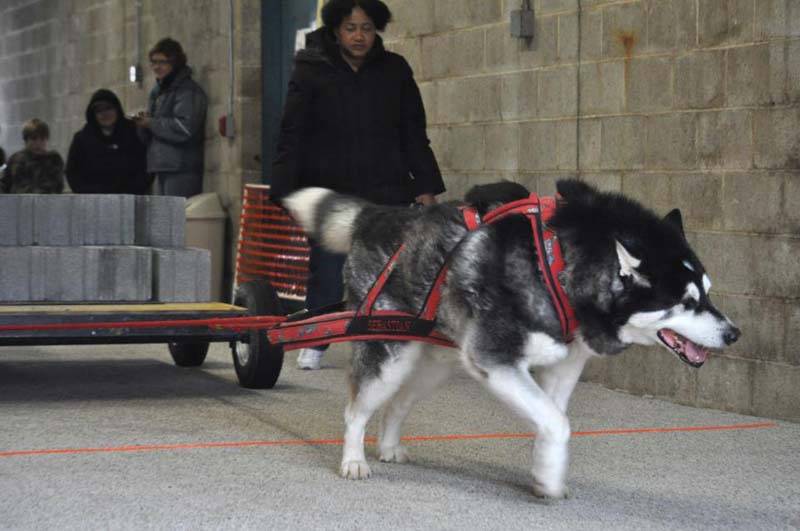 Photo by Tiffany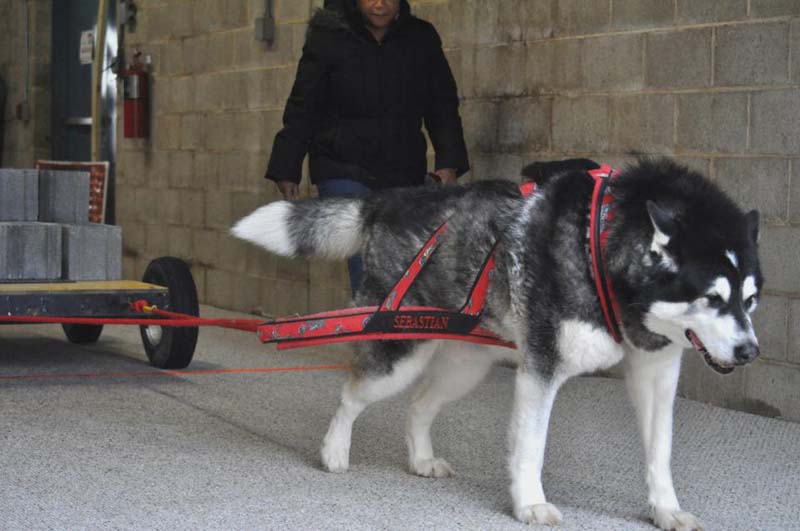 Photo by Tiffany

Not only did we have great cart help all day, but when we issued a call for help to unload and break down the chute a crowd descended to help. Having Jenny handling the scoresheets was such a godsend. She did the placements as dogs went out and figured out percentages as well. It really helps the judges having that extra help. While Tana finished setting up the ribbons for awards, I issued a last call for our 50/50 fundraising effort for 2013 Championships. The pot was $54 and Carlene won it leaving $27 for fundraising. Every bit helps.

We missed our Maryland friends, Dee and Jenna which left us short 6 dogs between them. We missed George with Beowulf & Grendel, and Di with Macha. Hope to see them and more at our February 24th pull at K9Jym.

Thank you, TIffany for taking photos of all the dogs.

I was out of there by 4, and the persistent fog meant the drive still took longer than it should have. Both of the boys conked out after dinner. Another good pull!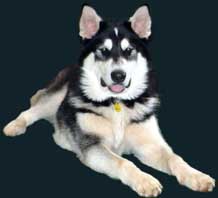 website design by Sheryl
bordered background by Sheryl
© 2005
all images © Sheryl Franklin unless elsewise attributed
all Alaskan Malamute sound files © Sheryl Franklin
website hosting by FranklinCommunications
domain name by DomainRegister.com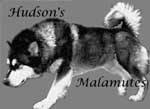 My Mals
Now
Sebastian
Cinnabar
Then
Wolf
Taylor

What's New
Purebred Dog Breeds into the 21st Century