Sheryl's Alaskan Malamutes - Activities - Weight Pulling



Weight Pulling

November 17, 2007 - IWPA - Port Clinton, PA
Brrr, what a chilly day. Of course the dogs loved it, but I dressed in layers and was very happy I remembered to take gloves!

I took photos of all the dogs, and Frank and Willy kindly helmed my camera and took photos of my boys. Click here to see all the photos

There was a large novice class, which was great. Novice pulled with 20 through 40lb classes. 60 through 90 pulled together, and 100 through 150 pulled together.

Malamutes were well represented by Dave Gallagher with Casi and Hemi; Brenda and Val with Shasta and Raider (I believe it's Raider); Barb and Jenny with Beejee; Missy with both Mals and Sibes in addition to her other breeds; and of course my boys.

We pulled here in March for our first ever pull. The track was perfect - setup from home plate to 3rd base on the ball field. Unfortunately for this pull, there was some rain, so we dealt with mud and the weights pulled reflect it. If the dogs didn't keep going after initially starting the cart when the weights got heavier, they ended up miring the cart in a rut and depending on the dog weren't able to get it out again. Still, since it was hardpacked it was still a good day.

I'm very happy with the progress of both my boys. The weight increment for both was 270lbs, the highest weight increment they've ever had. On each of their last pulls, they tried, but ended up rutting the cart. They crapped out on 1150 lbs, and once the cart handlers gave the cart a shove, they were able to pull it. Their last successful pulls were 840. Good enough for Cinnabar to get a leg on his WWPD!

Sebastian came in 1st in the 150lb class. Cinnabar did not place in the top 3 in the 125lb class. Good competition. Sebastian got a first place prize basket filled with toys, treats, goodies and dog food samples, as well as a bag of dog food. Missy held raffles throughout the day and we got another great basket filled with similar items.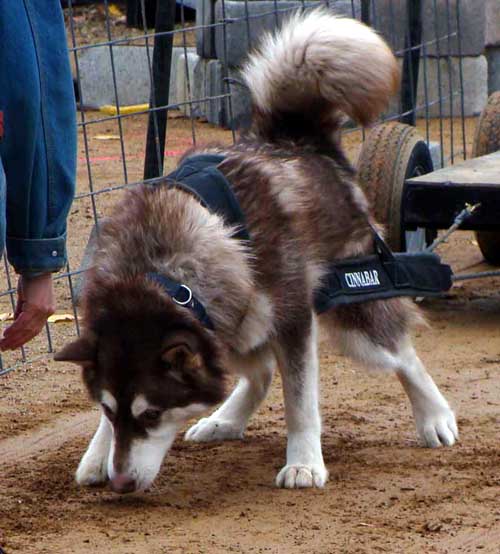 Cinnabar pulling - empty cart - 300lbs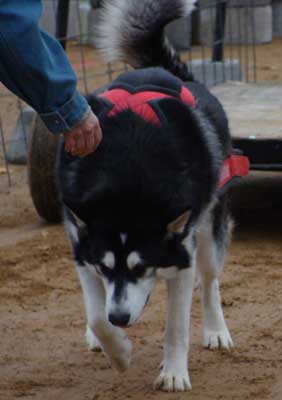 Sebastain pulling - empty cart - 300lbs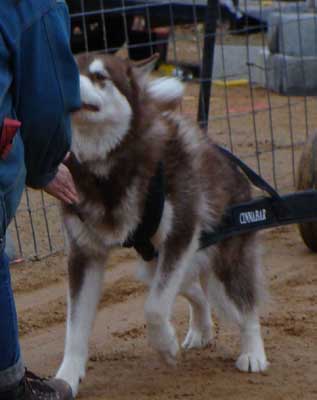 Cinnabar pulling - middle rounds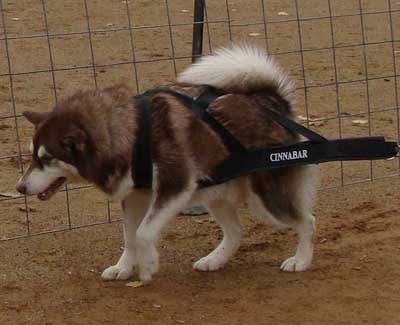 Cinnabar pulling - middle rounds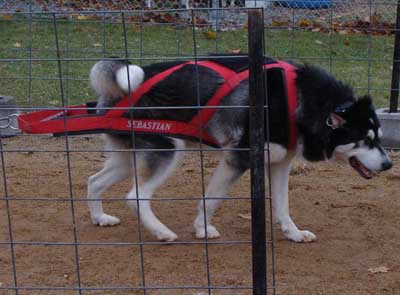 Sebastain pulling - middle rounds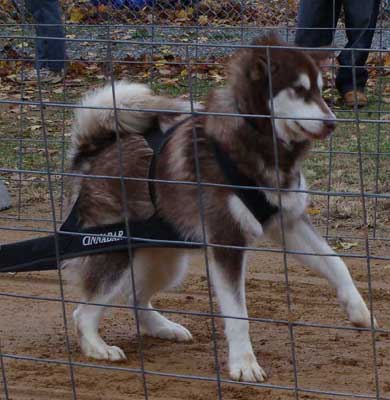 Cinnabar pulling - final pull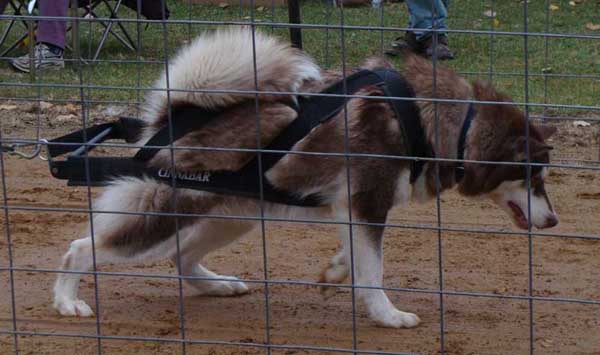 Cinnabar pulling - final pull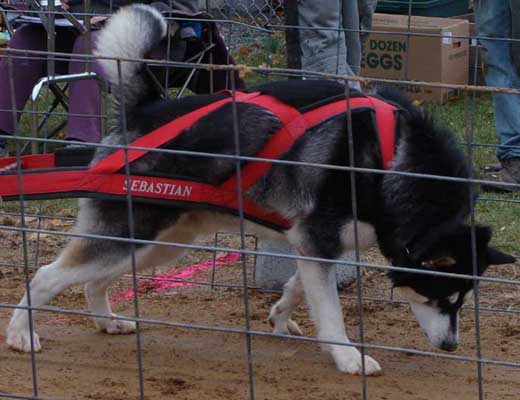 Sebastain pulling - final pull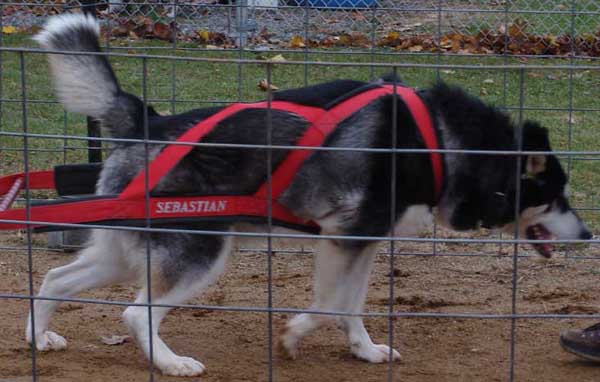 Sebastain pulling - final pull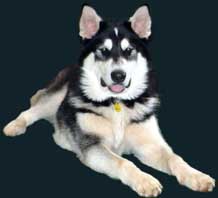 website design by Sheryl
bordered background by Sheryl
© 2005
all images © Sheryl Franklin unless elsewise attributed
all Alaskan Malamute sound files © Sheryl Franklin
website hosting by FranklinCommunications
domain name by DomainRegister.com