Sheryl's Alaskan Malamutes - Activities - Weight Pulling - Demo - Tails on the Trails - September 29, 2012



Weight Pulling - Demo - Tails on the Trails - September 29, 2012

No rain this year! No soggy ground, either, so we were in the park area and not on the pavement of the old runway. Mostly overcast, which was just fine, no sun beating down on us.

As with last two years, in addition to the weight pull demo, I brought agility equipment. My little malamobile was really packed to the max.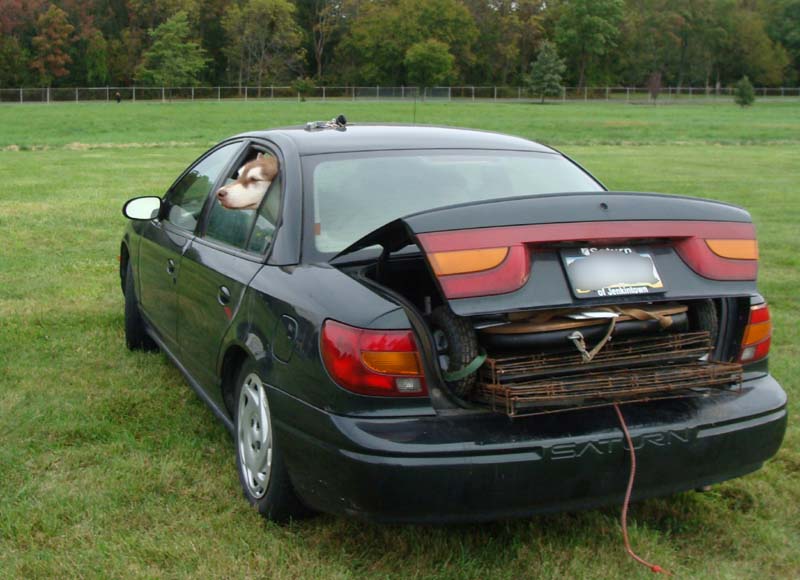 Susan B again helped me this year with both weightpull and agility. Her muscles got a workout loading and unloading block.
Here's our demo booth and agility area: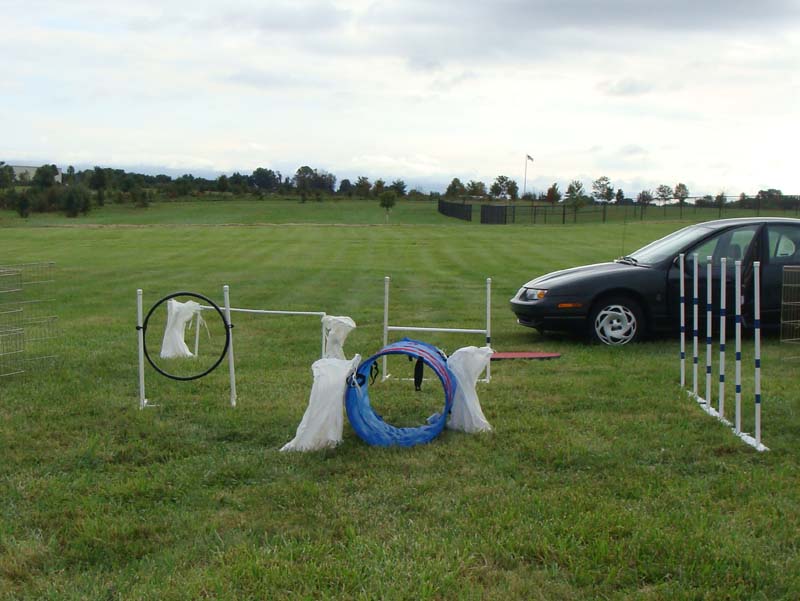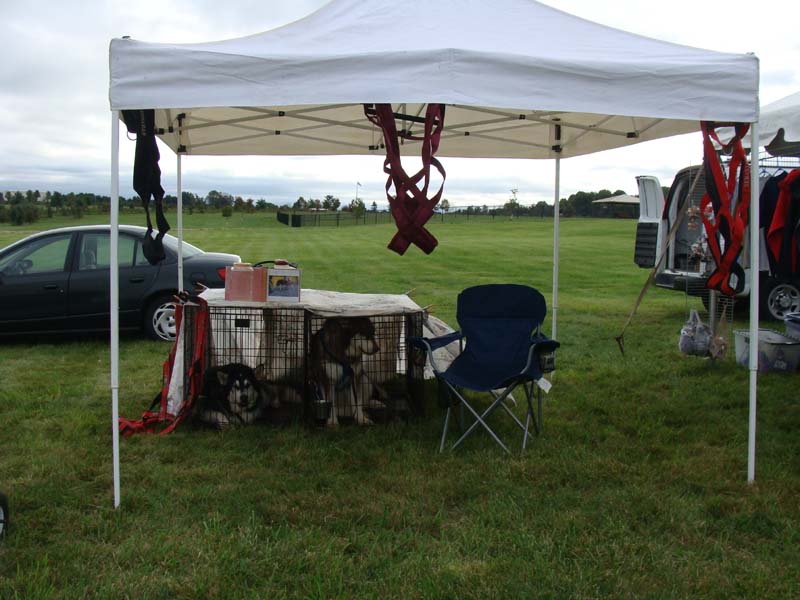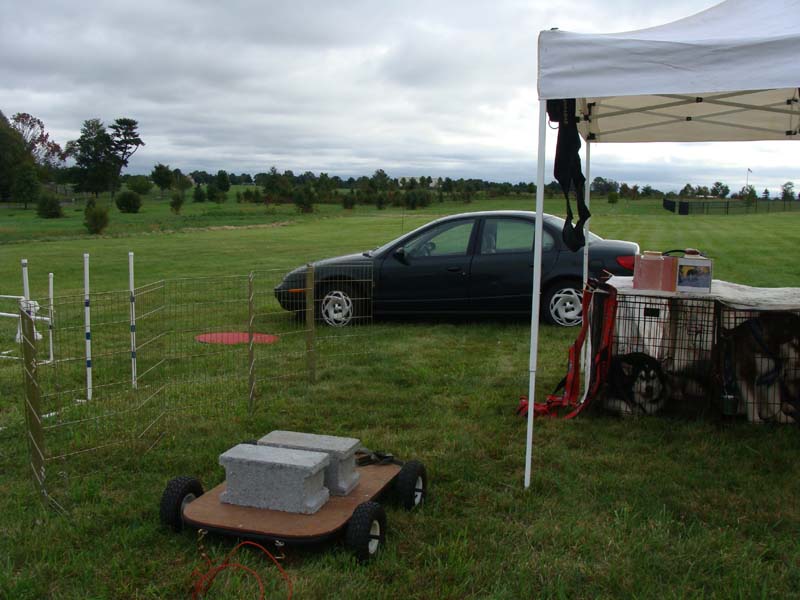 The crowd was much better than last year's hurricane season! I had one gentleman with 3 Siberians hooked to him giving each of his a try, while I was working solo. It was fun, harness on, unclip two & hand them to me while he worked with the harnessed one. Then repeat. LOL! All 3 are rescues and he worked with each of them differently, he really knew his dogs.
Things got busier after the hike, and I estimate we got about 25 hooked up. Some were folks that tried it last year and wanted to try again. One was a new adoption that had tried it last year as a foster. The new parents had seen her in harness in a photo and wanted their own photo of her in harness working. I loved that. There were two extremely promising Sibes. Vlad, whose mom is from the Pittsburgh area and we're going to try to hook them up with the weight pull group in that area. He's a natural, no coaxing, even with some weight on the cart - "just point me, I'm going!" was his attitude. The other Sibe was equally as promising. His dad & mom made a beeline for weight pull when he got there. His dad is a fireman who specifically took the day off to try the demo! Wow! I pointed them toward Tana's classes at K9Jym.com. Told them about the fun pull there the next day, but they couldn't make it. I just know they'll be taking some classes and hope to see them at a pull later this season.
About 15 dogs gave agility a try. None seemed serious, but at least they got to play.
Here's Susan's rescue boy modeling his harness (not as in to it this year):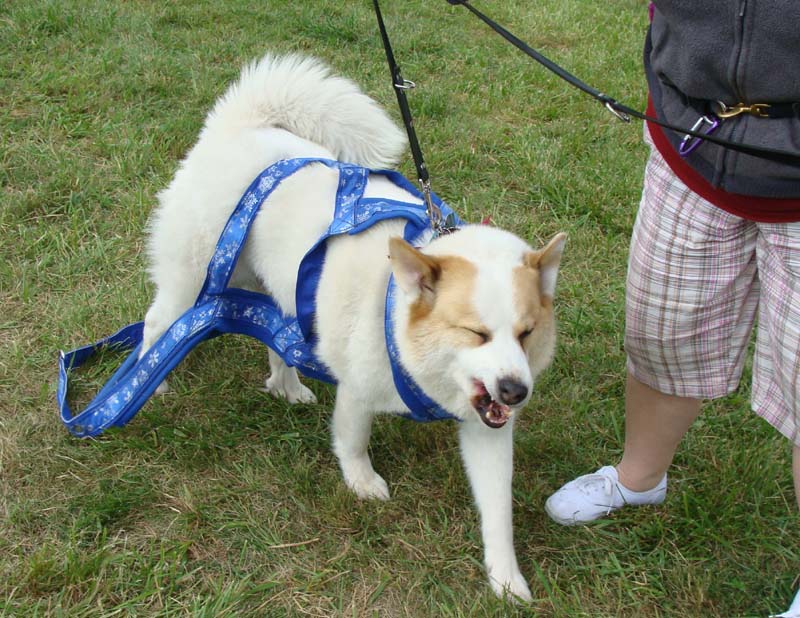 Di was there with her puppy, JT. A happier boy you're not going to meet. I needed to spend some time on the ground with him for the wiggling to stop to snap a shot: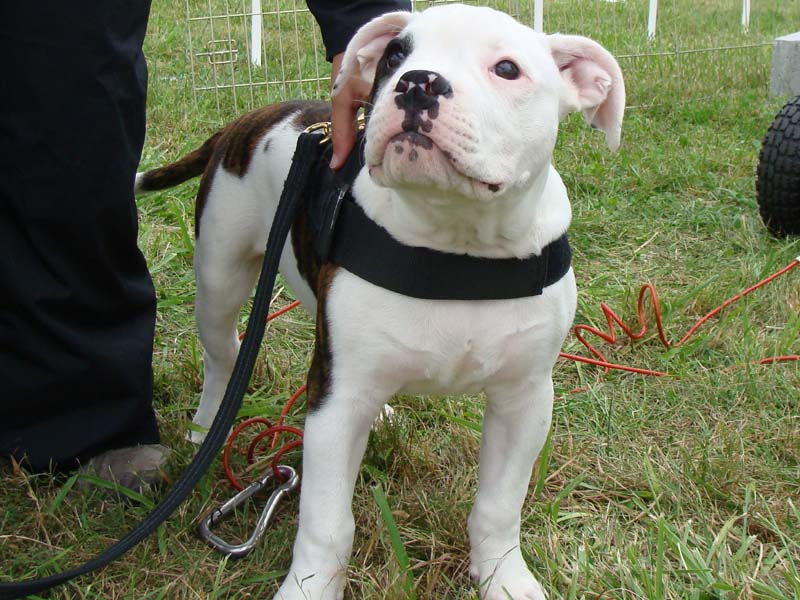 After the ice cream eating contest, Susan brought back a cup for my boys. It didn't last long with either of them :)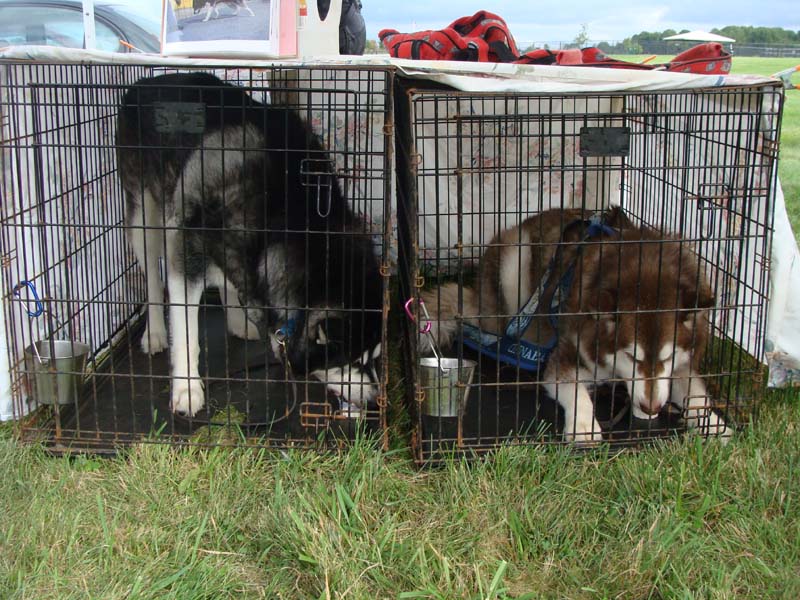 As usual, Cinnabar spent a fair amount of time in harness shilling for me and got lots of loving. They both have their fans, but especially Cinnabar because he's out and about quite a bit. 3 years ago there was a Sibe there who didn't know how to play, or even dog language. Cinnabar very gently brought her out of her shell back then. She came over to see him again this year, and wow has she come out of her shell! He also made some new fans. I'm so fortunate to have a bomb proof dog.
He also demo'd several times for photos and a video for FiveSibes. He's at the 5:30 mark

Kudos to Paige, Lee and everyone else from Tails on the Tundra for a well organized, well run event. You can find out more about this terrific group at Tails on the Tundra
Back to weightpull demos page
Back to main weight pull page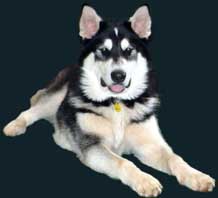 website design by Sheryl
bordered background by Sheryl
© 2005
all images © Sheryl Franklin unless elsewise attributed
all Alaskan Malamute sound files © Sheryl Franklin
website hosting by FranklinCommunications
domain name by DomainRegister.com