Sheryl's Alaskan Malamutes - Activities - Weight Pulling - Demo - Schwenksville Community Days - May 15, 2010



Weight Pulling - Demo - Schwenksville Community Days - May 15, 2010

The weather was beautiful, in the 70s & sunny!

My agility/weight pull buddy Tracy was setting up a Dog Safety/Activities booth at the Schwenksville Community Days. She asked if I could bring my cart to demo weight pull. You know I was there in a heart beat. In addition to weightpull, she had a rally course setup and they demo'd that as well. Here's our demo booth providing plenty of shade for the dogs: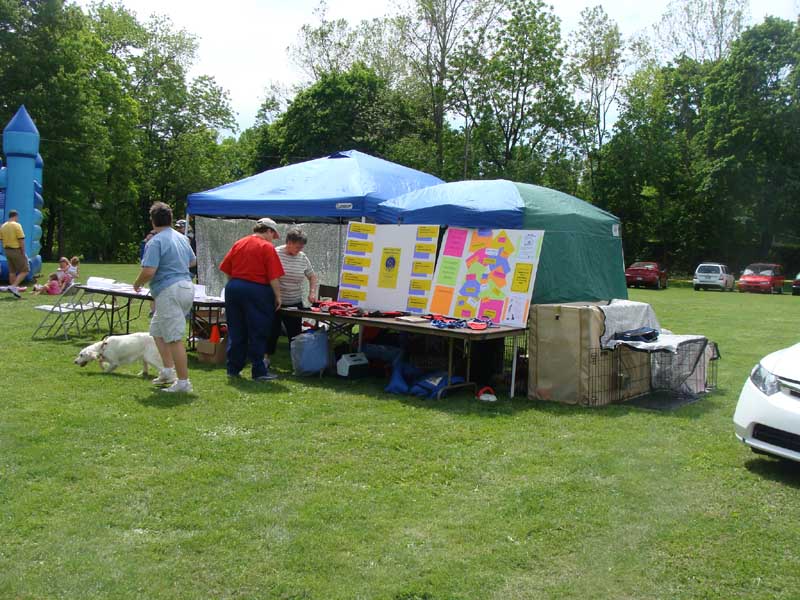 From another angle: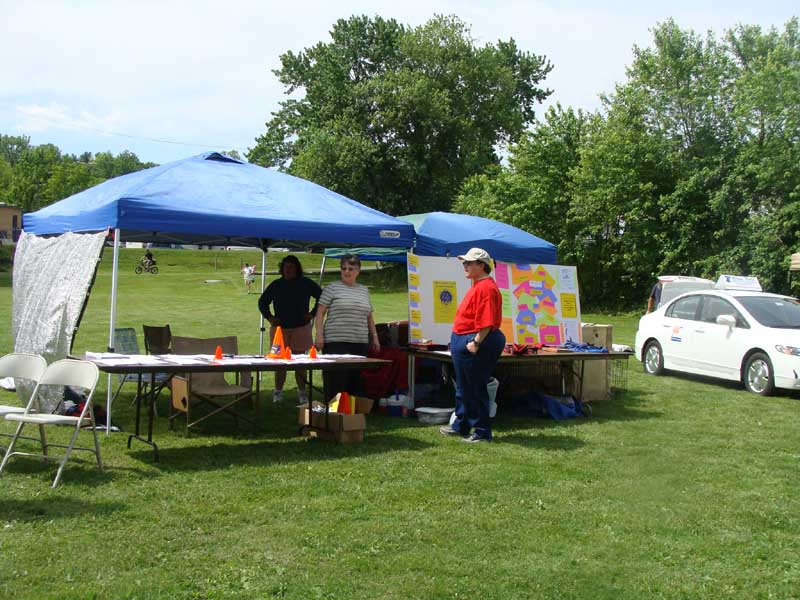 The rally course was setup behind the booth.
The boys very nicely in the shade: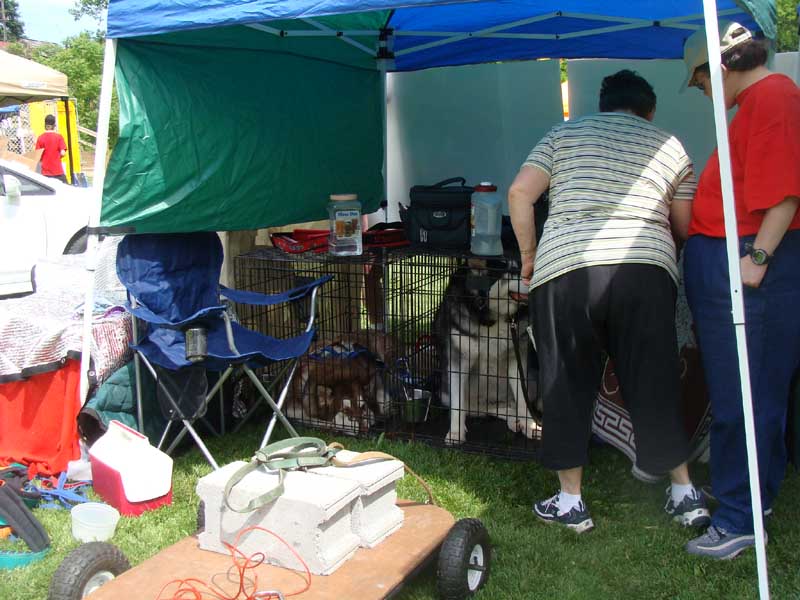 Tracy had Deke the cocker. Jeanne had Spring the dobe and Angel the cocker. Tracy's mom had Min the dachsund. Romnie came with Lucy the Beagle and Dixie the Dalmatian. And then there were my boys of course.
Min borrowed Lucy's harness and tried weight pull: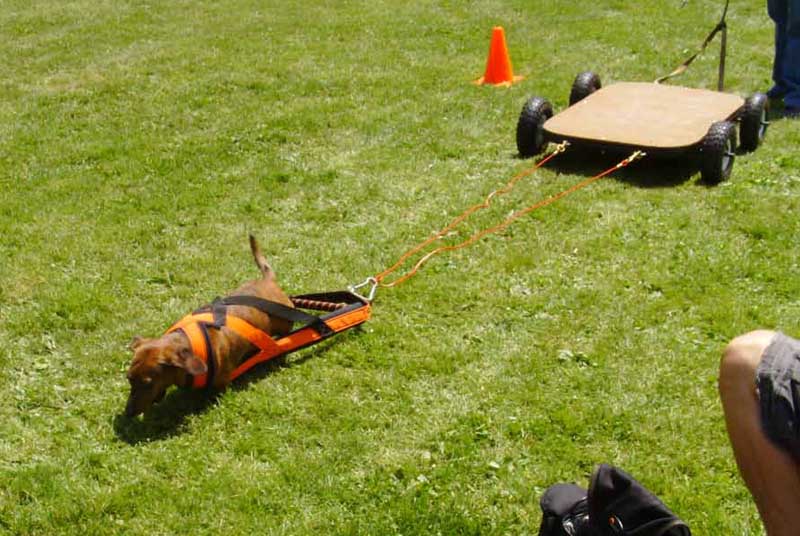 She did great for a first time! Angel also did great for a first time!
Here's Dixie showing she's not rusty at all after a 1 year layoff from weight pull: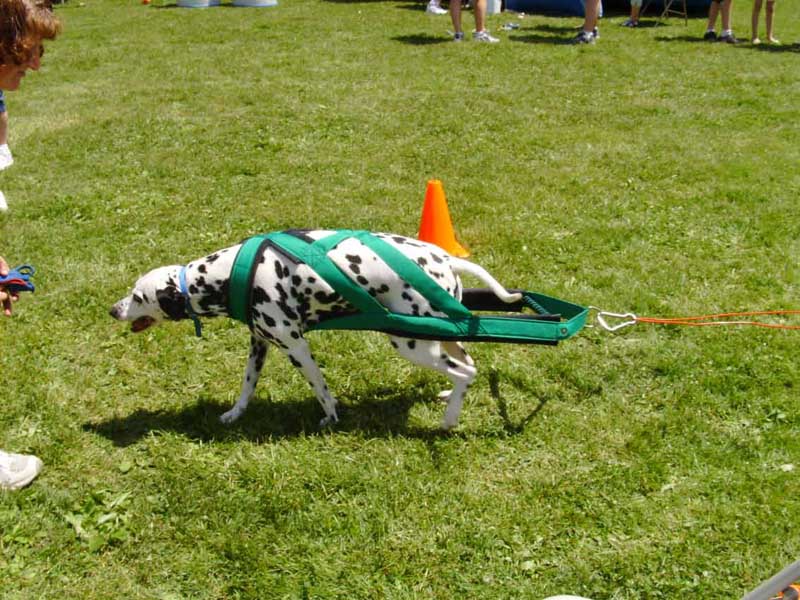 Since I only carry two 90lb cinder blocks, we had volunteers to sit on the cart when my boys pulled. Over the course of the day, we ran through all the dogs about 4 times. On our last run, a local reporter took a photo of Cinnabar and his information as well as info on the sport. I'll be scouring the web to get a link to that when it's published!
Two photos of Cinnabar on the Schwenksville Community Days Site. One pulling the cart with people on it, the other getting petted by kids
Here's the Ice Cream truck from which my boys got their treats for working: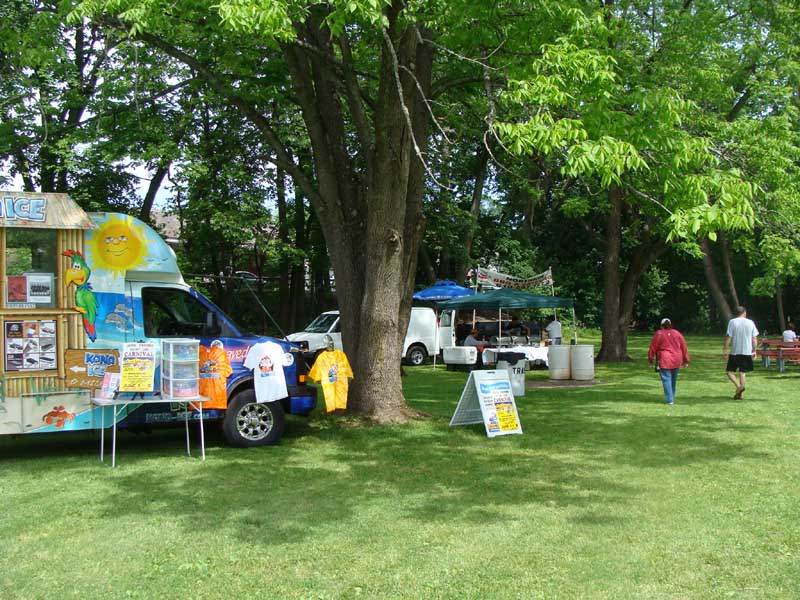 Here's the "main drag" just before the crowds started coming: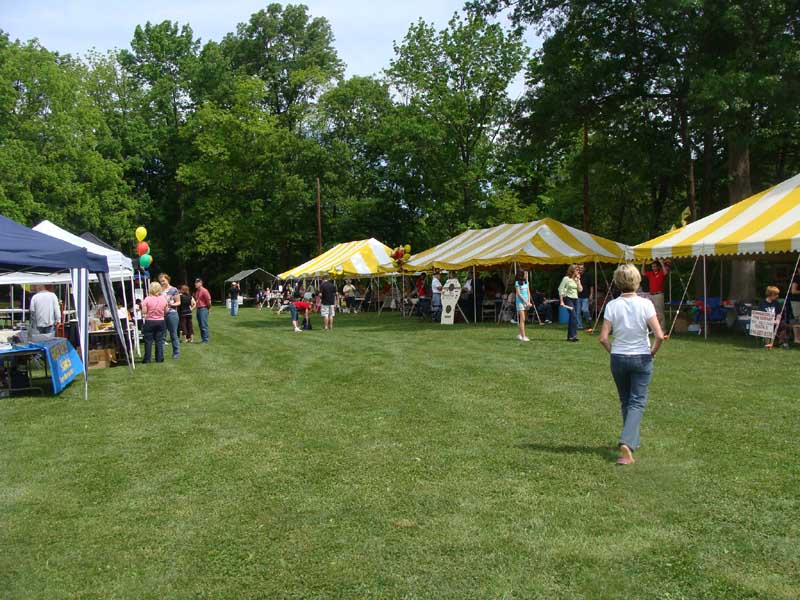 Of course the old fund raising standby was there (multiple people got dunked multiple times):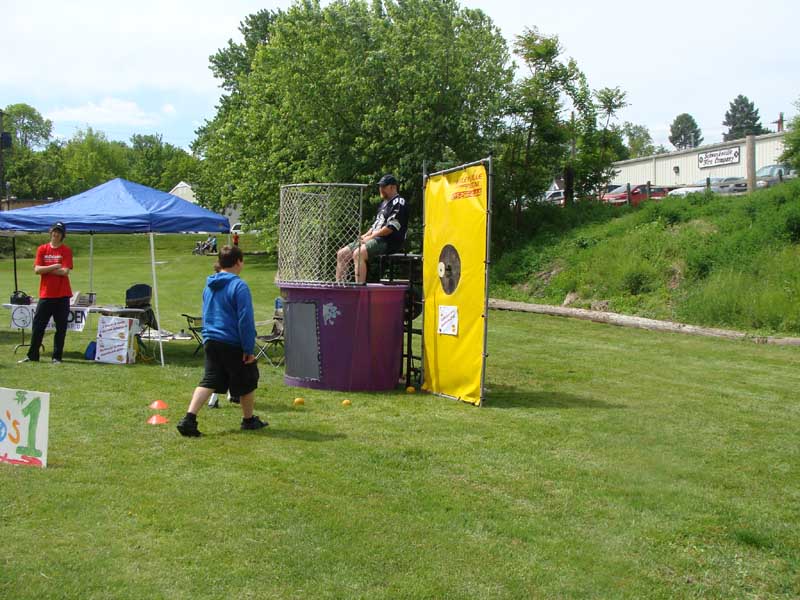 Many people were interested in Tracy's handouts on Dog Safety, which is a wonderful thing. There were also people interested in the activities. And mostly, people just loved to see all the dogs. Early on Sebastian had a fan club of bikers. He was doing a lot of leaning with each of them. They loved him even more when I showed them his harness with the motorcycles on it :) He was great with adults and good with kids when they listened to me telling them one at a time only. When I had a group of kids (despite their good parents telling them to listen) that didn't listen, I crated him and brought out Cinnabar, who's always up for group hugs!!
Back to weightpull demos page
Back to main weight pull page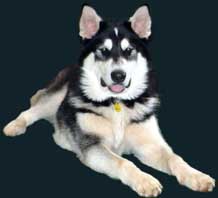 website design by Sheryl
bordered background by Sheryl
© 2005
all images © Sheryl Franklin unless elsewise attributed
all Alaskan Malamute sound files © Sheryl Franklin
website hosting by FranklinCommunications
domain name by DomainRegister.com